Entrance mats are basically designed to clean dirt off your shoes before you enter a building but for some people door mats are so much more than that. They can be an extension of your personality. or your sense of humour.
We thought we'd gather our top 10 favourite funny floor mats so we can all have a giggle at how funny, clever and down-right crazy some people are.
1. In the dog house
We all know how much dog owners love their pooches and nothing says the dog rules the run like this ransom note from the family hound.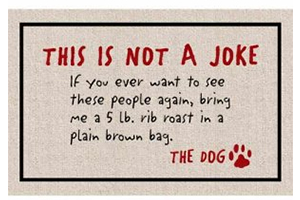 2. Putting you on the map
Do you want your visitors to know they are at the right house? Then this rug telling them exactly where they are could be just what you need. Then again, perhaps we need to go back to the drawing board with that idea!
3. Hitting a bum note
Some door mats are just plain 'cheeky' – sorry! we couldn't resist that one.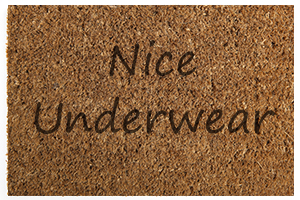 4. Who is weighting at the door
If you saw this doormat would you dare stand on it? You can probably forget about getting a biscuit with your cup of tea too.
5. Say hello, wave goodbye
For those who are short on time, are super-efficient or just plain lazy why not let your doormat do the talking for you.
6. Security measures
For those of you concerned about home security there is one way of getting your message across to any potential burglar…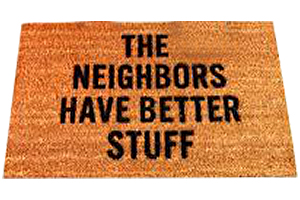 7. Post it
As well as being a place on which to wipe your feet how about this clever idea of using your doormat like a post-it note on which you can save reminders of things to do before you leave the house.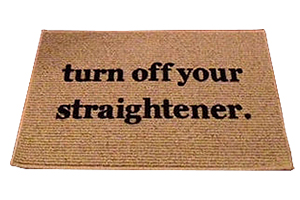 8. Housework
We've all had that stomach churning feeling when someone turns up unexpectedly and the house looks like a pig sty. Worry no more, with the addition of this stylish door mat to your home you can now happily live like a pig all year round.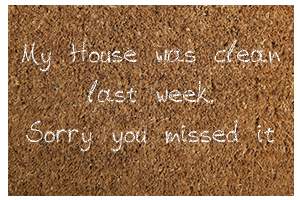 9. Social media
Alcohol can certainly be a very social thing so if you like a tipple or two with your friends this could be just the mat for you.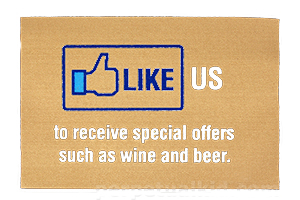 10. And finally
For those of you who are just down-right unsociable.