When it comes to running a business, first impressions mean everything. You need to make sure that you present a professional image to your customers and clients. You might provide a fantastic service and a wealth of expertise, but do you present the best outward image? Believe it or not, one of the best ways to impress new visitors is to set up an impressive entrance mat.
Why are entrance mats important for your business? 
But how can an entrance mat help to impress your clients? What are the general benefits of setting up a custom mat for your firm? Let's take a look.
Entrance Mats Provide a Warm Welcome
Many people associate entrance mats and outdoor mats with a warm welcome. Welcome mats are a great way to help bring people into your home, but have you ever thought about setting one up for your business? If you want to deliver a warm, informal and welcoming aesthetic, then an entrance mat is going to make all the difference.
Entrance Mats Help Branding
You could buy an outdoor mat or entrance mat that either carries business branding, or which uses your corporate colours. This is a great way to tie in with your exterior design and to help instil corporate identity in your visitors. It might surprise you just how effective colour and visual branding can be! And yes – believe it or not – it all starts with a great entrance mat.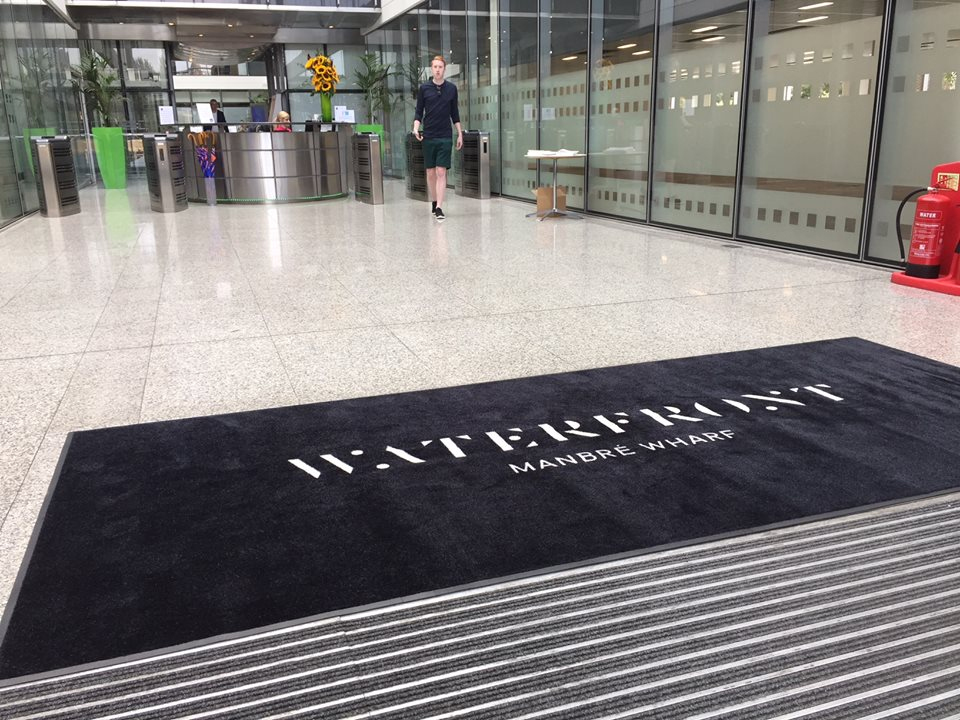 Keep Your Premises Clean
No matter where you run your business, it's important to keep things clean and tidy. To present the best possible image to your visitors and clients, you need to keep your floors free of mud and dirt! While you may employ a cleaning team, it is well worth considering a strong entrance mat such as a matwell mat for people to wipe their feet on.
It's an easy way to prevent scuffing, marks and to prevent anyone from bringing in dirt from outside. It also gives off a good impression that you care about how your business looks, and that you are on top of cleanliness and hygiene, not just image!
Many Different Mats
There are plenty of different outdoor mats and entrance mats to choose from. One of the best types of entrance mat is a mat well mat, which is made from strong PVC to help pick up dirt and water before people enter your premises. Or, you could always purchase wire or brush mats, which do a similar job, but offer slightly different looks and styles. The choice, of course, is entirely yours!
Choosing the Right Mats
Entrance mats and outdoor mats can do much more for your business than you might assume. When it comes to setting up a great first impression, start early! Welcome customers and clients into your building, but gently request they wipe their shoes off to help keep things clean. This way, they know they will be working with someone who genuinely cares about how they present themselves. Take a look at the variety of entrance mats available to you now for more details!
We hope that our blog has been helpful and informative if you have any questions please don't hesitate to get in touch on 01494 880 066 or alternatively head over to our contact page to fill in our online enquiry form.